Q: we incidentally threw a 50-cent square in my wheelie bin, afterwards spent half an hour fishing it out. My crony pronounced we shouldn't have bothered, as a volume was too small. How most should it be in sequence to make it worthwhile? Q.R., POTTS POINT, NSW​
This is a wily doubt for me since it takes me behind to my horrible propagandize years. we was a usually Jewish child during propagandize and a other boys suspicion it was waggish to dump coins in front of me, and yell, "Pick it up, Jewboy! Pick it up!" It was humiliating. It was degrading. And we was clearing about 30 bucks a week. Didn't need an after-school job: this one was income in hand, good hours, and not too tough on a behind if we carried with my knees.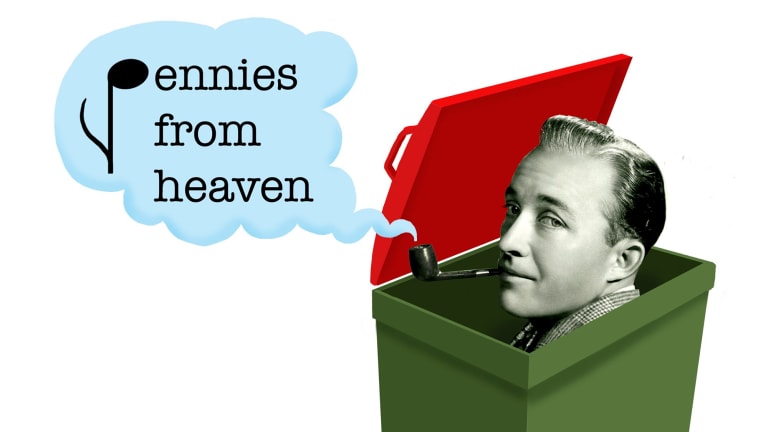 Since afterwards I've been really demure to collect adult forsaken coins; if we incidentally forsaken one in a wheelie bin, we would substantially only leave it there in box Brett Carruthers unexpected popped out from inside and yelled, "Pick it up, Jewboyyyyyy" (Brett came from a Mississippi partial of Australia). But during a same time, I'm really wakeful of a value of a 50-cent piece: behind in my propagandize days, that could buy me 20 redolence sticks, 10 cobbers and dual preserve snakes, with adequate left over for a good small bedsit in Potts Point. With a view.
Look, if we don't humour from coin-related high-school PTSD, afterwards we consider we should rummage in bins for forsaken coins, any volume – it's all money, it all adds up. If we incidentally dump dual 50-cent pieces in a bin, that's a whole dollar. Drop 20 in a bin: that's $10. Drop 100: it's time to make an appointment with a specialist. You competence need to get your engine skills checked.
guru@fairfaxmedia.com.au
To review some-more from Good Weekend magazine, revisit the page during The Sydney Morning Herald or The Age.